Northeast SARE offers six competitive grant programs as follows.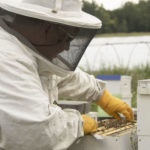 Farmer Grant Program
For commercial farmers who want to test a new idea using a field trial, on-farm demonstration, marketing initiative, or other technique. 
Funded Projects
To learn about projects that Northeast SARE has funded in the past, you can view project reports through SARE's national projects database.