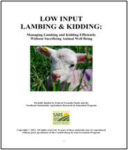 Low-Input Lambing and Kidding
A 70-page handbook on reducing inputs and managing stress during lambing or kidding.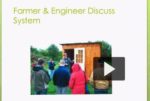 Thirsty Livestock? Use Sun or Wind to Power a Remote Watering System
Are you getting tired of hauling water to livestock in remote pastures? Jonathan Barter will show us the renewable energy powered watering system on his 210 acre livestock farm. This webinar is part of the 2014 Sustainable Farm Energy Webinar Series, partially funded by the Northeast SARE's New York Professional Development Program.