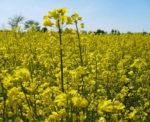 Canola Production for On-Farm Energy
The following production guides, cost calculator and research reports are on canola production, including weed management. They were developed as part of a multi-year research project by University of Vermont Extension on growing sunflowers and canola for on-farm energy. Find research reports on sunflowers here. Production guides Northeast Oilseed Production Manual.pdf 10.18 MB VT Oilseed […]
Oilseed Production in the Northeast
A 48-page booklet on sunflower and canola production in the Northeast.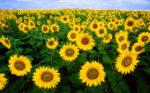 Small-scale Oilseed Processing Guide
Oilseed crops present an opportunity for farmers in the Northeast to diversify with a crop typically grown in the Midwestern and Great Plains regions. Many of the crops are adaptable and have been grown in the Northeast--some for a number of years, and others only recently.