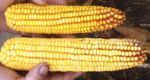 Adapt-N Training Manual
Adapt-N is an online tool that helps precisely manage nitrogen (N) inputs for grain, silage, and sweet corn production. It can provide automatic daily updates of each field's N status and recommendations, based on real-time weather influences, and can be used with any device with internet access.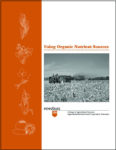 Whole-Farm Nutrient Planning for Organic Farms
A 16-page booklet that helps organic farmers understand their soil test results and use these results wisely and compliantly, within the USDA National Organic Program standards.